As Prince William, Duchess of Cambridge Kate Middleton and their youngsters Prince George and Princess Charlotte continue their European travels this week, the royal family of four touched down in Berlin Wednesday.The special guests dressed in shades of blue akin to Germany's national flower, the cornflower. Middleton sported a vivid coat by Catherine Walker while her 2-year-old daughter stepped out in a pint-sized floral dress, blue shoes and a matching bow in her hair. Prince William stuck to a traditional suit with a blue tie and a sleepy 3-year-old Prince George kept to his usual shorts and collared shirt.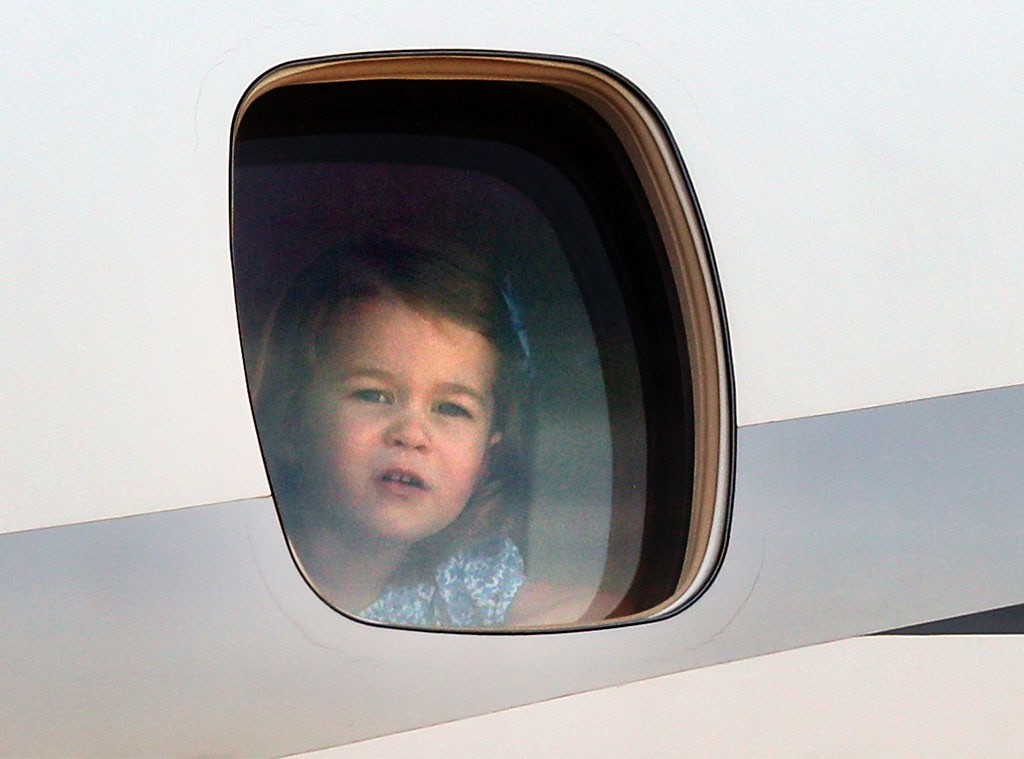 Jane Barlow/PA Images via Getty Images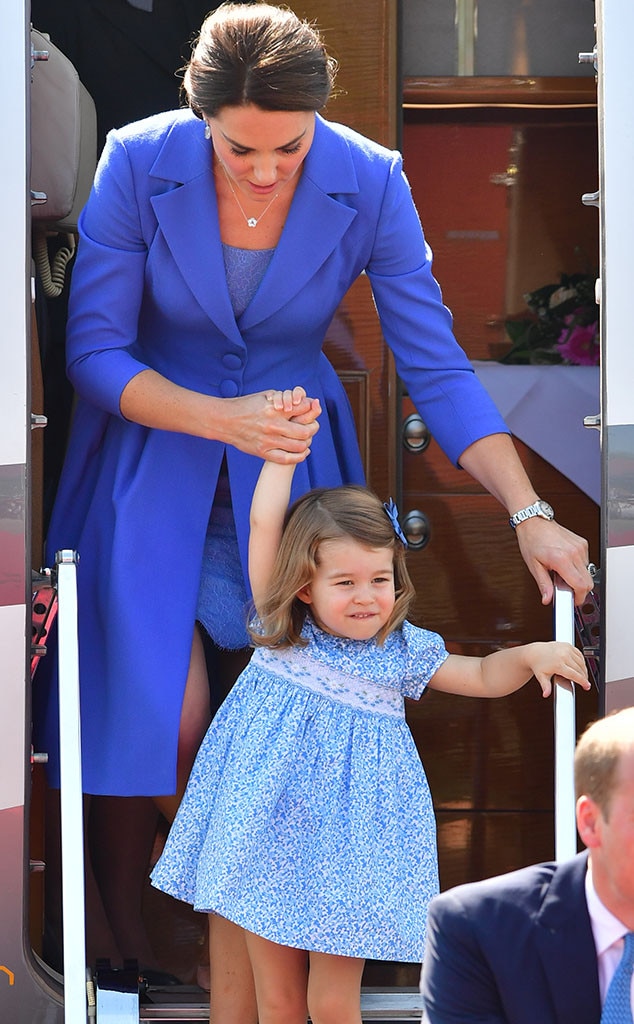 Robin Utrecht – Pool/Getty Images
Little Charlotte completed her ensemble with a special accessory—a bouquet of flowers all her own. The little one was a diplomat in training as she shook hands with an official greeting them and walked with her mini posy. Meanwhile, little George looked a bit restless as he leaned on his father while his parents were busy in conversation.The royal couple took their children by the hand and walked down the red carpet together before getting into a car and heading to the German Chancellory for an official welcome from Chancellor Angela Merkel.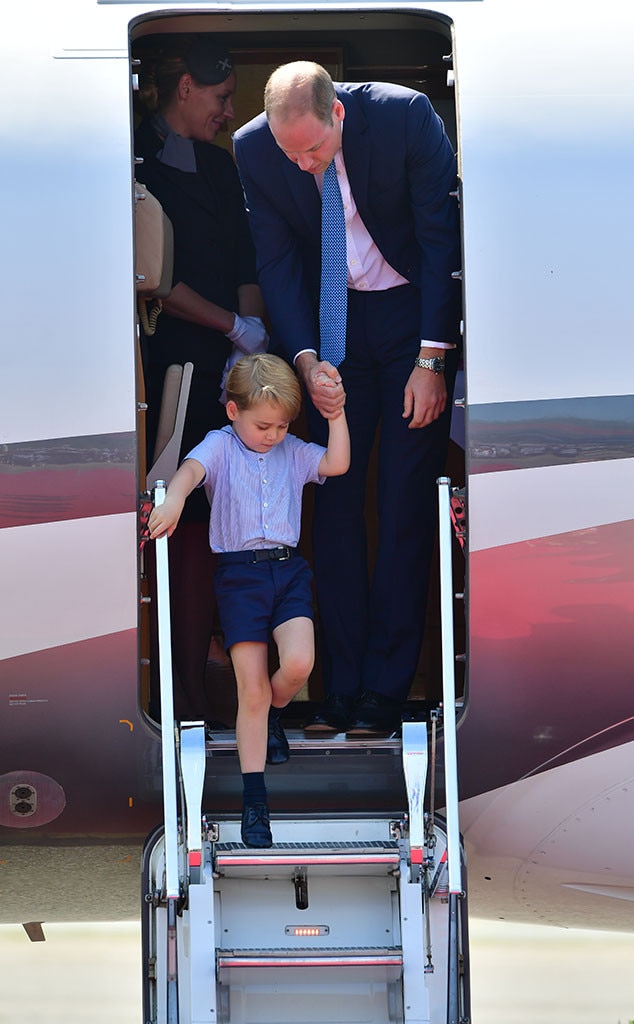 Robin Utrecht – Pool/Getty Images
Next stop? The Bradenburg Gate. The royal couple arrived to throngs of enthusiastic residents waiting to greet the special guests.German residents shook hands and offered gifts to the Duke and Duchess of Cambridge as they made their way around the crowds.

Credit: Enews.com