As we've discussed before, the country crooner has totally won over Kingston, Zuma and Apollo's hearts since he started dating the No Doubt front woman in October of 2015.

Whether he's letting little Apollo take the lead on a hike or he's flying beside Kingston on a private helicopter ride for his birthday, Shelton has made sure to spend quality time with Stefani's boys…and that time has certainly rubbed off on their sense of style!
Seriously, the three kiddos—and especially the eldest, Kingston and Zuma—have started dressing more and more similar to the "Came Here to Forget" singer.

For example, they've been photographed rocking lots of camouflage, and as we all know, Shelton is a big fan of the pattern as hunting is one of
Stefani shared this photo of Kingston, rocking his green camo as he posed for the camera.
And check out Zuma's shirt in this family photo!

But aside from camo, the kids have also been spotted rocking another one of Shelton's go-to styles: cowboy boots!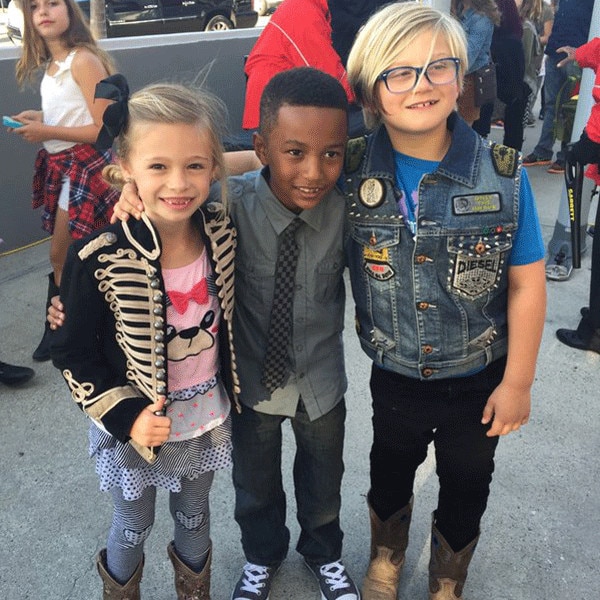 Twitter
Zuma hit the 2016 Kids Choice Awards (which Shelton hosted), wearing this cowboy getup that he accessorized with a jean vest.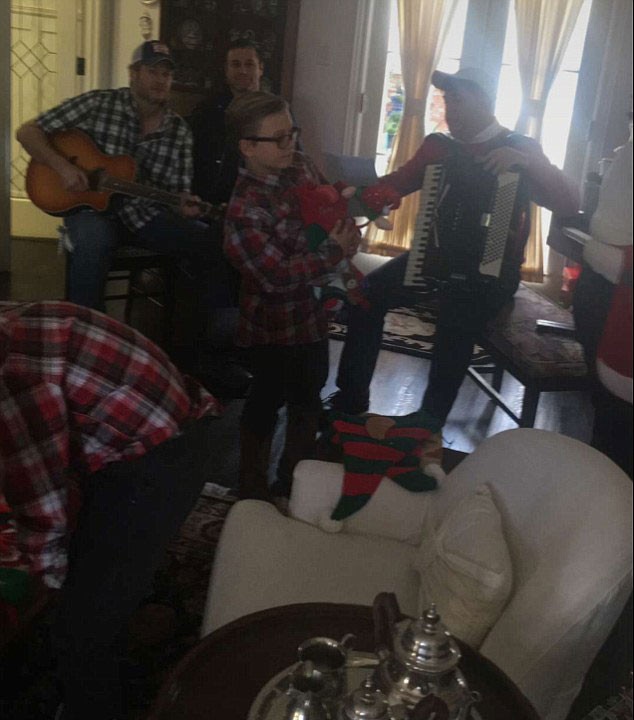 Snapchat
And then there's the plaid…so. much. plaid.

We'll always remember Stefani's Christmas celebrations with Shelton and their two combined families during which everyone was rocking plaid, playing the guitar and singing along like the big country Christmas it was!
If this isn't a Shelton clone, we don't know what is.

But the funniest moment that the kids really showed their love for Shelton (and his cowboy style), was when they asked him to draw a replica of his arm tattoo!
Stefani snapped a pic of the funny moment with all the boys flexing their forearms and showing off the barbed wire and deer print "ink."
Needless to say, these boys sure do look up to Shelton, and that's a pretty awesome effect to have, considering how serious the country star has gotten with Stefani over the years!